Year 2 Squirrels Class
Hello everyone, my name is Mrs McNeill and if you were in Miss Bennett's class last year you'll be joining me in the Year 2 Squirrel Class in September! I'm really looking forward to spending a year with you all and getting to know lots about you – here are a few facts about me:
If you remember from transfer morning, I shared with your lots of things I enjoy doing in my spare time. I really love exercise and sports – one of my favourite ways to exercise is running. I do this often with my dog and I like to enter competitions to earn shiny medals. Another thing I like to do to help me keep relaxed and calm after a busy day is colouring in with your favourite pens and colouring book.
As lots of you found out on transfer morning, I LOVE animals, especially big ones! My favourite animals are elephants and whales because they are massive! You also found out that I have a pet dog called Darcy. She is a Golden Retriever, is extremely cheeky and loves a cuddle.
I have a very smiley, cheeky little boy called Isaac who is 2 years old. He loves running around and causing mischief, so when I am not at school I am often running around after him making sure he doesn't stumble over or climb on things!
I love going away on holiday in the UK. My family and I often go to Devon or Cornwall for a spot of camping. I enjoy being by the sea (Darcy loves to splash around), going on coastal walks and waking up in the tent to the sound of birds in the morning.
So, Squirrels we are going to have such a brilliant year, full of lots of exciting learning and plenty of giggles. I am also hoping that we will be able to go on some class trips! I already know from Miss Bennett what fantastic learners you are, and I am ready to be wowed by you all.
As you know, our class mascot is the Squirrel – here are some things that Squirrels do that we can be great at too: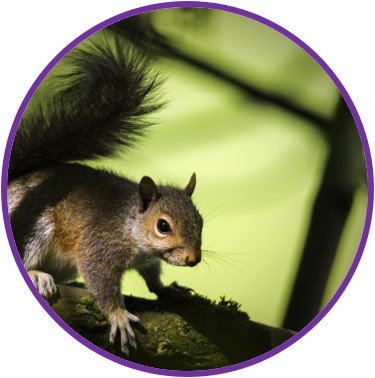 They are friendly and social.
They persevere in the work that they need to do.
They are courageous risk takers.
Have a great summer, and see you soon!